Located at the edge of the Stonington archipelago along the beautiful coast of Maine, Burnt Cove Market has been serving island residents and visitors for more than 75 years. Our store is easily found at the intersection of Route 15A and the Airport Road on the western side of The Island.
We at Burnt Cove Market would love to hear from you. Whether it is a question about a product or service, scheduling a grocery delivery, or ordering a pizza; we are here to serve you. Please use any of the methods below to connect with us, or stop by our store.
VISIT US
1 Burnt Cove Road
Stonington, ME 04681
N 44° 10′ 01″
W 68° 41′ 30″
STORE HOURS
Sunday: 8:00AM – 7:00PM
Monday: 6:00AM – 7:00PM
Tuesday: 6:00AM – 7:00PM
Wednesday: 6:00AM – 7:00PM
Thursday: 6:00AM – 7:00PM
Friday: 6:00AM – 7:00PM
Saturday: 6:00AM – 7:00PM
Each week we offer new specials in meat, produce, groceries, household supplies and more. Click the flyer to download our latest deals.
FOLLOW US!
Follow us on Facebook! We share our latest specials and deals and daily store updates on Facebook. Be sure to get the most up to date information right in your Facebook feed!
Fresh & Organic
Our Produce department is always filled with high quality fruits and vegetables. The array of colors and a large section, you'll find what you need. Organic options available as well. Each year, for a short period of time we get the elusive Native Strawberries and Blueberries. Be sure to get them while you can, the demand is high and seasons are always too short!
Fruit and Vegetable trays are available by order (with 24 hour notice). The fruit trays come with Watermelon, Cantaloupe, Grapes, Strawberries, Blueberries and Oranges and vegetable trays come with Broccoli, Celery, Carrots, Cucumbers, Tomatoes and a Ranch dip in the middle. Both trays come in two sizes, small and large, they're                                                                        ideal for any occasion.
From the Butcher
We are a full-service butcher, offering all cuts of beef and chicken, along with a wide assortment of fish and pork. We are proud to offer custom cuts, as well as butchering of locally caught fish and meat. Our store also offers a wide variety of frozen and pre-packaged meats
Deli and Bakery Items
Our Deli and Bakery department offers and extensive array of products and services. Roadies fried chicken and potato logs, made daily is always a hit with everyone. Custom sliced meats and cheeses with a large variety to choose from. Hot lunch is served in our steam tables Monday through Saturday wtih a vast selection of foods, many homemade in the deli. If you don't find what you're looking for in the steam table, there are always other options such as burgers, bizza by the slice and fresh made sandwiches! 
Our expanding bakery department always has something for everyone. Fresh baked muffins, bread, cookies and more! You're sure to find what you need. 
Cheese & Cracker, Meat and Cookie trays are available to order (with 24 hour notice).  Small and Large sizes available. 
Everything Grocery
Not to be overlooked is our grocery department! Our aisles are filled with an extensive array of basic and specialty grocery items. Our freezers, coolers, and dry food shelves are packed with every item on your shopping list. We also offer lottery tickets, movie rentals, newspapers and gift cards. We are also happy to special order most any item not found in our store. Just ask! Grocery delivery is available. Call our store for more information on this great service.
Best Pizza Around!
Said by many to be the best pizza around. Fresh and made to order. Any topping that you can think of, we are happy to customize your pizza, and make it the way you want. What will you have us put on your favorite pizza?
Full Service Gasoline
A full service gas station, with friendly attendants that are happy to assist. We are also a complete bottle redemption center that utilizes modern equipment.
Beer, Wine & Spirits
Our large wine and liquor selections are sure to satisfy every taste, and every budget. You are sure to find all of the items needed for that perfect cocktail on our shelves. And don't miss our beer cave! A customer accessible walk-in cooler filled with ice cold beer.
Propane Exchange
Burnt Cove Market is a Blue Rhino propane exchange station. Stop by to exchange your empty tank, or purchase a new one.
Health & Beauty
Burnt Cove Market offers a wide selection of household beauty and health-related items within our store.
Don't feel like cooking? Grab your meal to-go!
Check out our specialty pizzas, made fresh and guaranteed to hit the spot!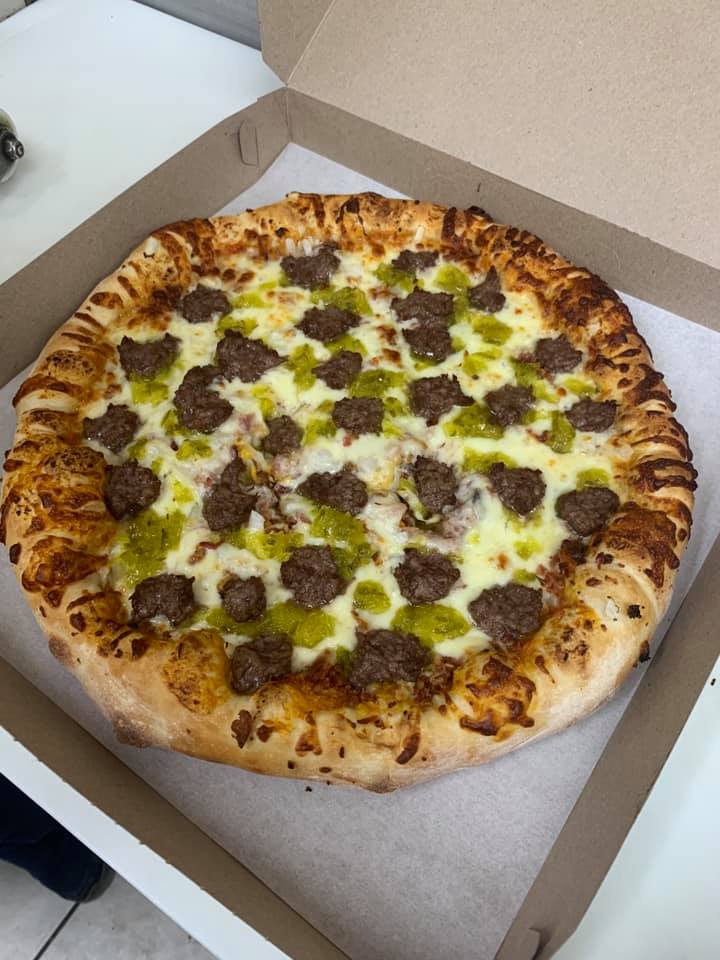 Bacon Cheeseburger
Ingredients: Cheese, Bacon, Hamburger, Ketchup, Mustard, Onion, Relish
Small- $15.00
Large- $20.00
BBQ Chicken
Ingredients: Chicken, Cheese, Onion, BBQ Sauce
Small- $10.00
Large- $15.00
Buffalo Chicken
Ingredients: Chicken, Cheese, Buffalo Sauce
Small- $10.00
Large- $15.00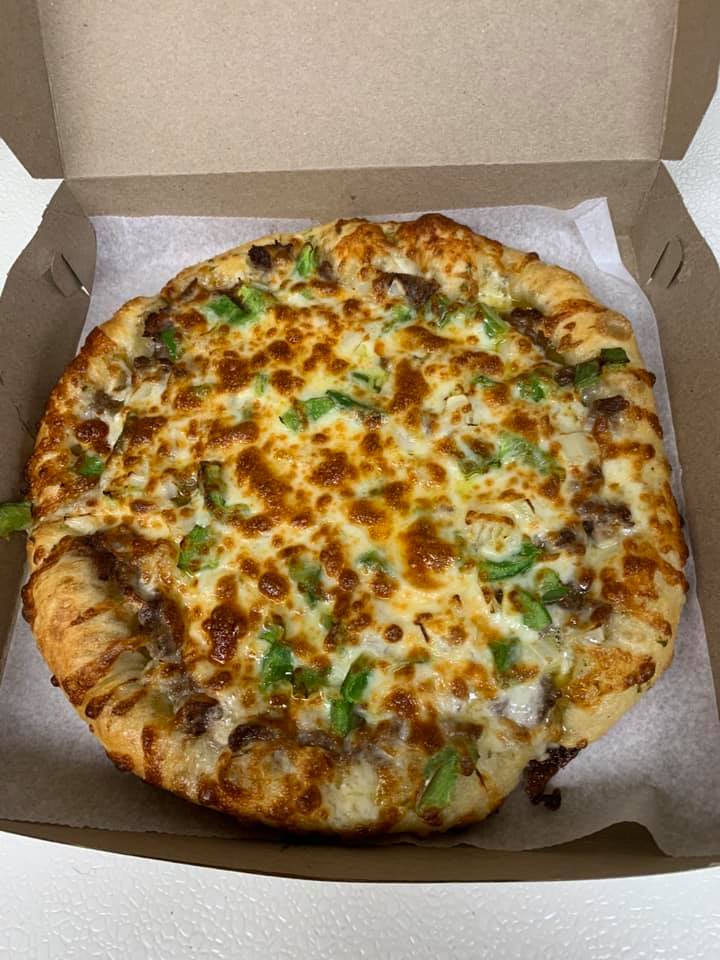 Loaded Steak Bomb
Ingredients: Shaved Steak, Cheese, Peppers, Onions, Mushrooms, Garlic, Salt, Pepper
Small- $15.00
Large- $20.00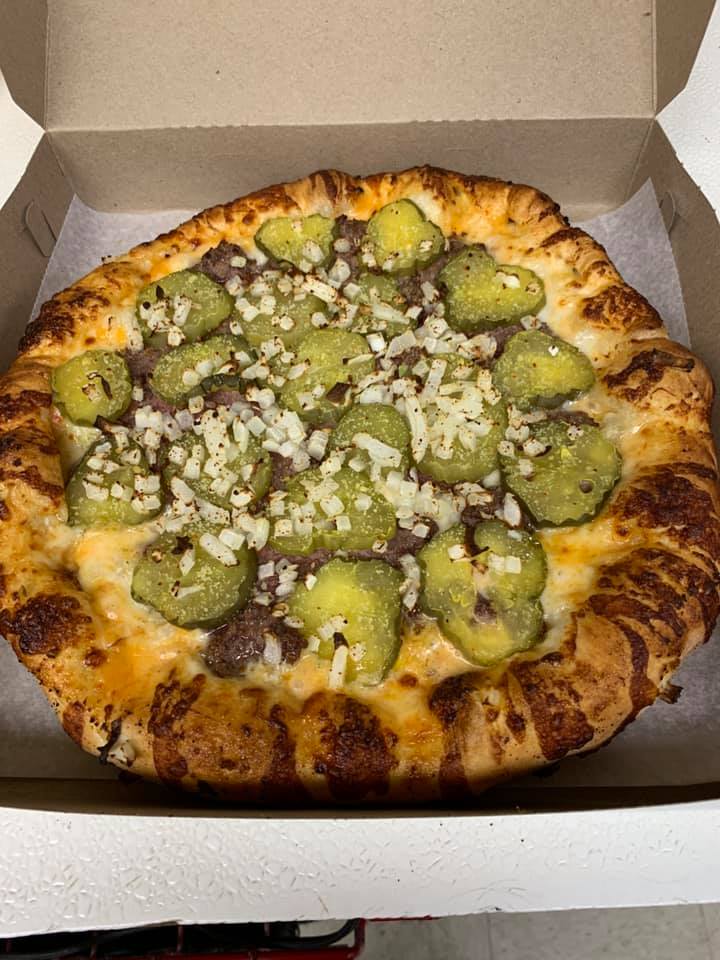 The Mac
Ingredients: Thousand Island Dressing, Cheese, Onion, Pickles, Burger & Lettuce
Small- $15.00
Large- $20.00